THE SHIFTING NIGHTMARE
Sometimes a track takes that dark turn.
Every path leads ever deeper into desperation.
Nothing is working, perhaps the well is dry.
Delete it all. Salt the earth. Anything but this.
Never far away is the thirst for cleansing fire.
Undo has become a parasitic companion.
Defeat is calling like a moth to the candle flame.
Endure this manic force in resolute defiance.
Strike the eldritch match of transformation.
ANNOUNCE TRAILER
DEMO TIME
APPLY DIRECTLY TO THE GARBAGE
ARTISANAL DSP
Cursed math powered by exotic research chemicals.
It probably sounds okay.
ULTIMATE VERSATILITY
Five sad knobs neurotically tuned to ruin your sanity.
Lose yourself in the literally tens of combinations.
BIG SHIT MARKETING
Sigils, incantations, and illusions
set upon you as a storm of manipulation and sabotage.
ANTI-UTILITY
The first person to find a practical use for this thing
gets a free cookie from the no one cares jar.
SUPER HAUNTED
This shit is haunted.
Every bit. Every pixel. Super fucking haunted.
PLUG IT INTO YOUR DUMPSTER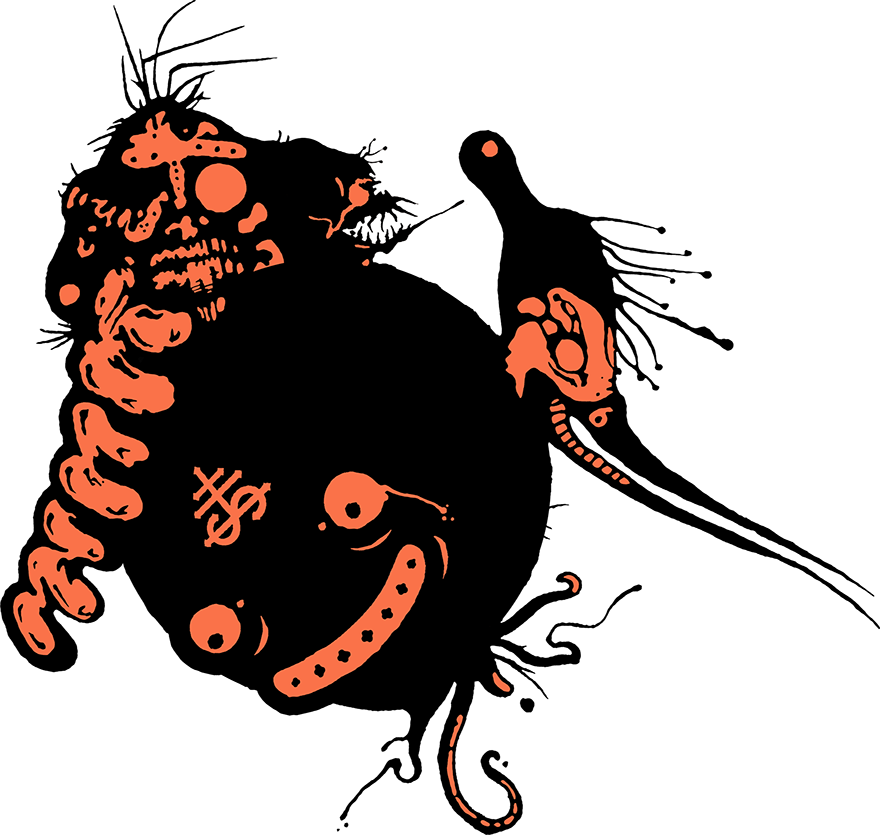 "I literally had to throw my pants away."
Robert Eavnflor
"When we manifest as a pool of quicksilver and begin devouring the sanity of man, its really nice to have a plugin like this handy."
Kaajh'Kaalbh
"The worst plugin you will ever not buy.
- 0/10"
Albert Einsteins
SYSTEM REQUIREMENTS
PLUGIN FORMAT (64 bit only):
• AAX, VST, VST 3, AU
OPERATING SYSTEM:
• Mac OS 10.11+ (Universal / Apple Silicon native)
• Windows 10+
DAW*:
• Pro Tools 11+, Logic Pro X, Live 9+, Cubase 9+, Studio One 3+, Reaper 5+, FL Studio 12+
*Even if you are using a DAW that isn't listed here it is possible that our plugins will work for you. Feel free to reach out to us with questions. If you happen to be using one of our products on an unsupported system we can't guarantee that we will be able to resolve your issues.
Legacy Dumpster Fire Downloads