A CHAOTIC REVERSER PLUGIN BUILT TO MAKE MOM PROUD.
BACKMASK USES GOVERNMENT APPROVED PARADOX PROCESSING TECHNOLOGIES TO EXPOSE THE HIDDEN TERRORS OF MUSIC.
UNCOVER THE PLOTS OF GHOSTS, ALIENS AND OTHER ROGUE ENTITIES WITH FREAKSHOW INDUSTRIES BACKMASK

BACKMASK PARADOX PROCESSING TECHNOLOGIES EXPOSED
WHY CHOOSE BACKMASK OVER OTHER COMPETITIVE NIHILIST REVERSER PLUGINS THAT ACTUALLY USE MAGIC AND FIGHT GHOSTS?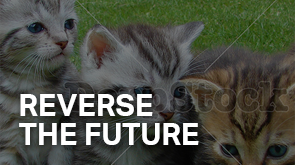 Do dumb shit with causality for breakfast.
Fuck it, what could go wrong.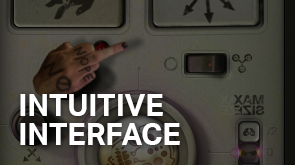 We eliminate the learning curve by making it impossible to learn.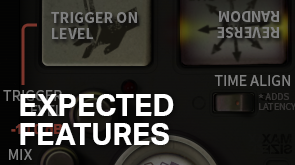 No effect is complete without a faulty causal resonator coated in safety gel.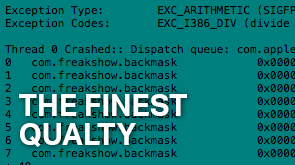 Only the best for you,
you precious little snowflake.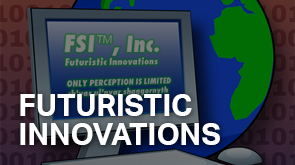 We design the effects of a tomorrow
that will probably never arrive.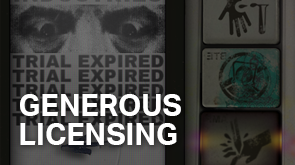 We fight crime by legalizing it.
You can't break an agreement you never made.
"When I am destroying the sanity of man, I like to apply backmask at 81% wet and automate the size knob in chaos mode, it really adds to the depth of the horrors I can achieve." - Kaajh'Kaalbh
SYSTEM REQUIREMENTS
PLUGIN FORMAT (64 bit only):
• AAX, VST, VST 3, AU
OPERATING SYSTEM:
• Mac OS 10.11+ (Universal / Apple Silicon native)
• Windows 10+
DAW*:
• Pro Tools 11+**, Logic Pro X, Live 9+, Cubase 9+, Studio One 3+, Reaper 5+, FL Studio 12+
*Even if you are using a DAW that isn't listed here it is possible that our plugins will work for you. Feel free to reach out to us with questions. If you happen to be using one of our products on an unsupported system we can't guarantee that we will be able to resolve your issues.
**Time align mode exceeds Pro Tools maximum delay compensation limit. See our FAQ for details.
Legacy Backmask Downloads